The CEA Registry reached a major milestone this month: 10,000 articles! This honor goes to a study published in Feb 2021 by Dr. Dan Su and colleagues at the First Affiliated Hospital of University of Science and Technology of China who found treatments for HCC may be valuable with price reductions and tailored regimens.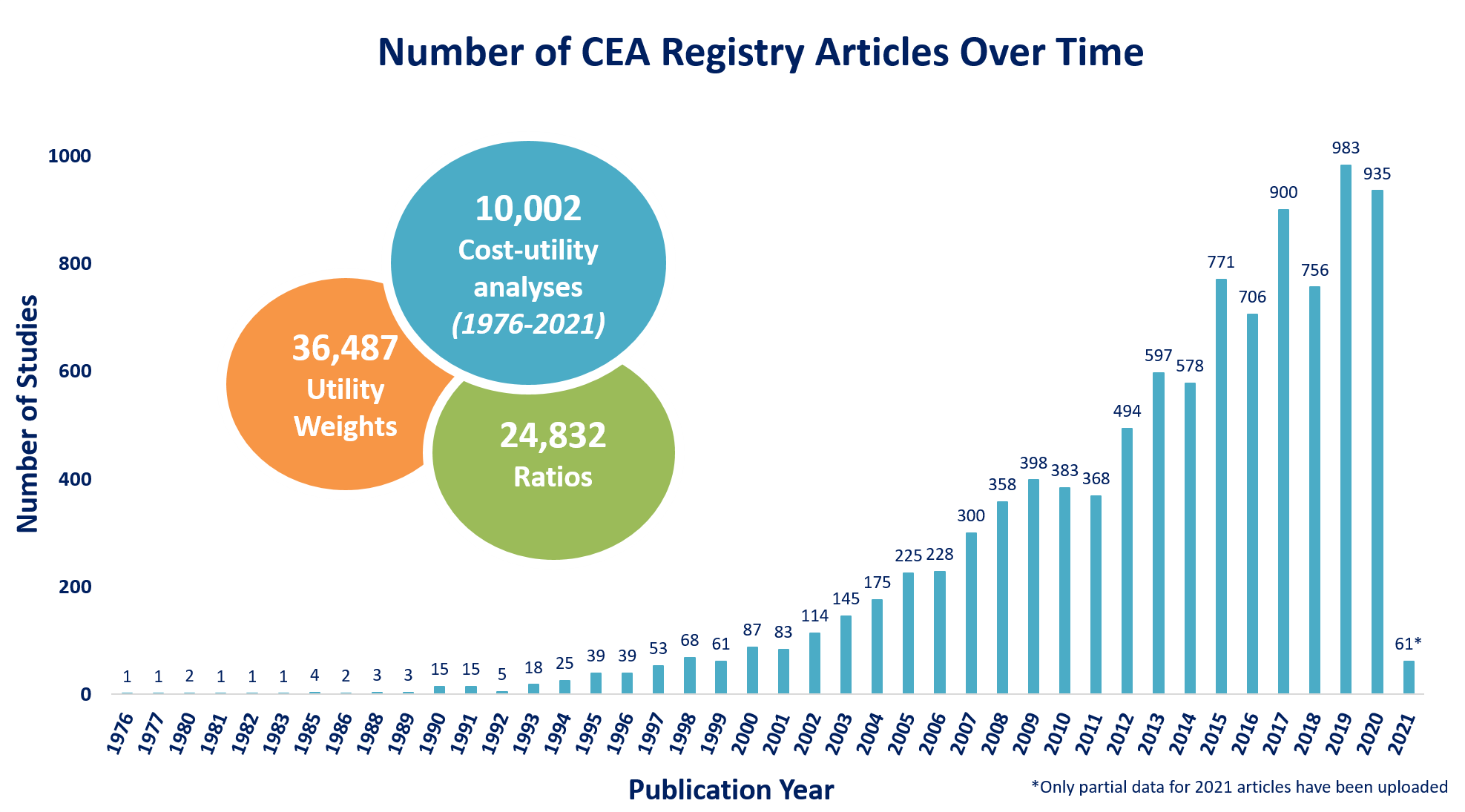 The Tufts Medical Center Cost-Effectiveness Analysis (CEA) Registry has been updated to include analyses published through 2020. 
The update adds the following to the database: 
996 cost-effectiveness analyses articles published in 2020 and some articles published in 2021 
748 full review which includes: 
         - 2,370 cost-effectiveness ratios 
         - 3,125 utility weights 
 The full CEA Registry now includes: 
10,002 cost-effectiveness analyses articles published from 1976 through 2020 (61 articles published in 2021) 
24,832 cost-effectiveness ratios 
36,487 utility weights
Using the CEA Registry
Online search capabilities allow for public access to a select set of data from the Registry, including utility weights and ratios. CEVR's premium access subscribers can access and download the entire CEA Registry and conduct advanced searches of the Registry data. If you are interested in learning more about premium access, please contact Julie Lannon for more information.
Follow CEVR on Twitter for the latest CEA news and insights.